Store Manager Ger/Eng, Premium Accessories, Zermatt - vs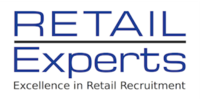 contact AT retailexperts.ch
+41225754525
www.RetailExperts.ch
Pays :

Suisse

Région :

Ville :

ZERMATT 3920
Catégorie :

Type de contrat :

Type d'emploi :

Plein temps

Salaire :

Offre Gold (>60KE)

Expériences :

5 à 10 ans

Date début :

ASAP

Langue :

Allemand(Courant)
Description de l'entreprise
RETAIL Experts specialises in RETAIL & eCommerce Recruitment for the premium/luxury retail sector and all functional expertises from entry-level to executive positions. We provide Permanent as well as Temporary placement solutions throughout Switzerland.

Our advantage comes from a sound understanding and prior experience from field-Retail assignments, along with strong recruitment and candidate sourcing experience.

RETAIL Experts is all about Excellence in Retail Recruitment
Description du poste
For our Client's fashionable boutique located in Zermatt, Valais-Wallis, we are currently looking for a highly motivated Store Manager with (ideally) a track record in Retail Fashion/Accessories Sales or possibly Hospitality management.
Profil recherché
POSITION
You will work with the Boutique team acting as brand ambassador and Boutique Manager, while always ensuring an exceptional customer service level both in and outside of the Boutique environment. Here are the important aspects of the job:
Meet Boutique sales targets while constantly identifying opportunities to gain new clients and increase sales
Advise clients across the product categories, constantly introducing add-on sales with the goal of maximizing sales potential, units sold per transaction, and the basket value of each transaction
Demonstrate how to incorporate strong product knowledge and storytelling in the sales process
Engage with clients to develop long-term relationships, leveraging different clienteling tools, in order to foster brand loyalty
Capture all relevant customer information, promote events/campaigns through email, phone, and personalized notes and develop a client book
Greet, serve and advise customers giving the highest standard of customer service at all time
Maintain in-depth knowledge for all product ranges, focusing on the features / benefits of each collection
Understand the competitive strengths and weaknesses that differentiates the brand products in competitive selling situations
Adhere to the visual merchandising guidelines and ensure full compliance with the brand in-store display standards
Implement guidelines, security and operational procedures
Execute daily administrative and reporting tasks and lead the inventory process
Effectively manage possible customer complaints
Be familiar with selling systems, cash, credit and exchange procedures while following the company's policies and procedures
PROFILE
For this challenging position based in one of the most beautiful setting in the Swiss Alps – Zermatt – we are ideally seeking for a rather experienced, results-oriented Retail professional willing to settle down in the village and embrace this role for the long term. The following criteria are important for the job:
Natural talent for networking and client relationship building
Creative in finding new business opportunities (MarComm, Partnerships, etc.)
Product/Accessories sales experience is necessary
A first boutique management experience will be an advantage (Assistant Managers are welcome to apply)
Ability to manage a team, with strong sense of responsibilities (5 pers. team)
Fluent in German, English and another language would be an asset
Professional presentation, excellent interpersonal skills; able to communicate effectively both verbally and in writing
Be a team player; pro-active attitude with excellent problem solving skills
Responsible, dependable, punctual and flexible
If you are seeking for a new sales & management challenge on a full-time, all year round basis in the most prestigious Alp resort of Switzerland, we can't wait to hearing from you.
Contact
G. Renlund