Senior Leasing Manager, Real Estate/Shopping Malls (zh/Genf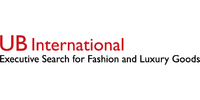 via Ginevra 5; 6900 Lugano, Switzerland
www.ubinternational.ch
Description de l'entreprise
We are UB International, a boutique executive search firm specialized in fashion and luxury goods.

The company was founded in 2013 by Uta Bonacker Regazzoni, who previously was Head of HR in HugoBoss, HR Director Supply Chain Ermenegildo Zegna and VP HR Guess EMEA.

Our HQ is in Lugano near Milano, with branches in Zürich, Zug, Bologna and London. Our team consists of seven executive consultants, each from management backgrounds within fashion.
We operate on an international scale, working with important global fashion and luxury goods brands.
Description du poste
Our client is the world's largest commercial real estate services and investment firm, - also the largest in Switzerland, delivering top service to most major shopping malls in Switzerland.

In this role you are request to fulfill a broad range of integrated services, out of which the major part is property leasing including facilities, transaction and project management; property management; investment management; appraisal and valuation. Your major clients are the owner of shopping malls.

We are looking for an experienced Leasing Manager to drive the Swiss Market and strategic corporate projects, working closely with the HQ in Zürich.

POSITION SUMMARY:

The Senior Leasing Manager will have overall responsibility for:

-Maximize business opportunities by negotiating with brands/shopping mall owners/Real Estate owners,the leasing team, consultants and lawyers and managing the remerchandising program so as to continually improve the performance and positioning of the Mall(s).

-Ability to establish, nurture and leverage a strong network of contacts amongst the local senior management of relevant luxury company and fashion house, managing those relationship in conjunction with the central leasing team.

-Provide exemplary and united management and leadership alongside other Team Leaders

-Work closely with other Team Leaders (Marketing, Finance, Retail, Legal) to create a strong, stable management team capable of successfully running the day-to-day operation of the Malls(s)/ Real Estate.

-Directly and indirectly prospect, sell and negotiate financial, commercial and legal terms with strategically identified brands.

-Develop excellent working relationships with all Brand Captains:

External consultants and brokers
Group Remerchandizing Directors

Commercialization
-As a contract is being signed provide continuity with the brand to build a strong long-term relationship.
Profil recherché

BACKGROUND AND SKILLS:
- ca.10 years in a similar/leasing management role, preferably including a financial planning background and retail real estate experiences (at least 5 years in Switzerland, knowing the local legislational and adminsitrational part of this role)

- A real talent for negotiation, demonstrating creativity by convincing senior executives at leading brands who come from a variety of countries, cultures and disciplines

- Demonstrated capacity to work with an agile and open mind in a complex and multinational work environment alongside talented and strong-minded colleagues

- Rigor and attention to detail in all aspects of negotiations and the aftermath

- A good critical thinker who has the drive, energy and ideas to bring to the role

- Fluent in English, German and French.

If you would like to be considered for this very special career opportunity, kindly send a motivation letter going with your cv explaining why you would be the right candidate to Uta Bonacker Regazzoni.

The cv needs to be submitted in English or German. Please kindly understand that we will only answer to applications that fulfill the job requirements.

Job Location: base of the job: Genf or Zürich
Recommandations
French, English, German; experience in similar role in Switzerland (legal and admin knowledge of Switzerland in this area)
Contact
Uta Bonacker Regazzoni