Marketing Manager, International Multi Brand Retailer (Graubünden)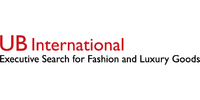 via Ginevra 5; 6900 Lugano, Switzerland
www.ubinternational.ch
Pays :

Suisse

Région :

Ville :

CHUR
Description de l'entreprise
We are UB International, a boutique executive search firm specialized in fashion and luxury goods.

The company was founded in 2013 by Uta Bonacker Regazzoni, who previously was Head of HR in HugoBoss, HR Director Supply Chain Ermenegildo Zegna and VP HR Guess EMEA.

Our HQ is in Lugano near Milano, with branches in Zürich, Zug, Bologna and London. Our team consists of seven executive consultants, each from management backgrounds within fashion.
We operate on an international scale, working with important global fashion and luxury goods brands.
Description du poste
Marketing Manager, International Multi Brand Retailer (Graubünden)
Our client belong is an important international multi brand fashion retailer.

JOB DESCRIPTION

The Marketing Manager must create and implement a Marketing strategy to ensure the optimal positioning of the various boutiques internally, in the consumer market and in the press ensuring the business growth, managing the marketing coordinators

KEY RESPONSIBILITIES:

Be responsible for both strategic and operational marketing development:

Creating a cohesive marketing strategy;
a Marketing and Communications (offline and online) plan to drive key acquisition, retention and business metrics to raise awareness of the multi Brand Center and increase qualitative footfall

Managing the Center marketing budget.

Approaching the budget management from a portfolio perspective with the goal of improving performance, efficiency and profitability of all money spent

Closely collaborating with the with the Retail Manager and Centre Director to produce multi-layered/linked promotional campaigns

Regularly analyzing market information from the impact of special events to market trends

Developing and coordinating all local communication activities and events
Manage database and develop loyalty program

Managing external PR consultants and working with them to obtain well-placed, high quality editorial coverage in targeted press and media. Creating the general PR calendar and briefings and set-up a national journalist database

Managing external creative agency and develop with them centre themes and campaigns

Participate in the preparation of reporting tools (QBR's, monthly reports, marketing calendar, Store Manager's Meetings, …)
Developing joint cross-marketing initiatives with third parties both locally and internationally

Enhancing external relationships and promoting the Center as a premium tourist destination within the Community and in Switzerland

Continually identifying emerging trends in advertising across all platforms (print, online and mobile) as well as social media, and work proactively to turn them into innovative new marketing opportunities

Cross functional collaboration, leading and partnering with the other team leaders to ensure that overall initiatives are supported and fully integrated

Achieve commercial success and enhance customers' satisfaction through:

Providing local and international Management with regular analysis of market trends and customer behavior

Testing and innovating new and engaging Marketing initiatives

Evaluating the effectiveness of the marketing mix: outdoor, desktop and digital campaigns, PR and Communication events, cool award programmes, with an analytical plan to measure success

Ensuring world-class product Marketing positioning, messaging and launches.
Profil recherché

Proven experience in a similar role, e.g. agency environment, or publishing world - ideally with experience of retail-marketing and brand building
Degree in Marketing or Business studies
Entrepreneurial and international mind-set
Extensive experience in advertising, press, PR, and media
In-depth knowledge of and affinity for premium products
Commercial understanding of retail and retail marketing
Excellent oral and written communication skills at all levels
Strong leadership and management skills
Creative skills and good understanding of design
Good budget management skills
Knowledge of principles and processes for providing customer and personal services
Fluent in German and English is mandatory. Any additional European language is an advantage.
Sparkling, innovative, "young" mindset with a high level of creativity, high speed and "on top" of all modern off and online marketing tools/trends
If you would like to be considered for this very special career opportunity with international growths opportunities in the mid - term, kindly send a short motivation letter going with your cv to Uta Bonacker Regazzoni.
The cv needs to be submitted in English. Please kindly understand that we will only answer to applications that fulfill the job requirements.

Place of work:
Graubünden
Contact
Uta Bonacker Regazzoni