Intern Marketing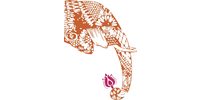 Rue Francois Bellot 6 1206 Geneva
+41764620925
pinkmaharani.com
Description de l'entreprise
We are a young, dynamic and fast growing company with a grand vision of making ethical luxury (currently Pashmina and Silk shawls and soon an entire fashion collection) accessible and empowering the amazing artisans producing them. We work with 150+ artisan families and have supported 1400+ girls/children through our NGO partnerships. The pure sense of purpose drives us as a team and our company as a whole. We are in the process of building a spin-off to our current company and are looking to build a team for pink maharani and this new venture. We are a start-up so do not apply if you want to only make money but apply if you are a dreamer like us wanting to make a difference in the world. We are hopeless optimist realists, if you think you can challenge us then you should apply.
Description du poste
The position will be based out of Geneva, so ideally you live there and have a vaild work permit.

This is an all-rounder Marketing and Sales Internship position. The main responsibilities include, but are not limited to::
- Storytelling and content creation in Online Marketing
- Management and expansion of the Instagram account
- Maintenance of Website and development of Online Shop
- Development of key marketing materials

We are looking for someone to fill the Geneva internship as a 80% part-time position with the possibility of becoming a full-time position.
Profil recherché
You are someone with:
- experience in marketing, Instagram and websites
- experience in retail and/or fashion
- passion for sustainability and fashion
- high sense of commitment and responsibility
- excellent direct, clear and open communication skills
- able to work 20-30 hours a week
- also very flexible, dynamic and adaptable
- able to work independently, also home-office and long distance with the team
- excellent organisational skills - able to structure and maintain records
- able to work under pressure and maintain deadlines
- able to work and coordinate with multiple stakeholders
- speak and write fluent English and French. Basic German is a plus.
- friendly, open-minded and a good human being interested in being part of a social business start-up.
- must have a valid work permit for Switzerland
- should ideally have some experience working for a start-up or a organisation, come with a start-up or entreprenural mentality

Look forward to receiving a short resume in English or German with picture. We will not accept applications without a picture. Past employer reference.
And links to websites or blogs if you have one.

Send us your applications before the December 31, 2018.
Contact
Benjamin Schmid