Franchise Buyer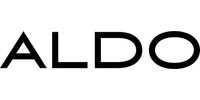 Schochenmühlestrasse 6, 6340 Baar
www.aldogroup.com
Description de l'entreprise
Created in 1972, with its head office in Montreal, Canada, and satellite Offices in Baar, Switzerland and Dongguan, China, the ALDO Group is a company with roots based on compassion and ethics. We started off as, and continue to be, a company that aims to influence society in both fashion and social responsibility.

Today, we oversee thousands of boutiques in countries across the world. We cover all corners of the footwear market and are proudly represented by Aldo/Aldo Accessories, Call It Spring/Spring, and GLOBO.
Description du poste
Franchisee Buyer:

Will assist franchise partner in:
-Lead product selection framework per partner to facilitate and guide the collection building process
-Performing quantification for the flow product comparable season after season. The buyer must be comfortable to explain its rational and method of calculation to the franchise partners.
-Sign off on seasonal buys by adhering to AGI's planning guidelines
-Ensure all orders have been placed in due time in the AGI system and support franchise partner should any complications occur.

In addition, the franchisee buyer is expected to:
-Think holistically to create sales strategies that include other teams and that will drive top line sales growth and profitability for our partner and AGI
-Have a solid understanding of local competitors and develop a point of view on the strength of their offering and pricing strategy
-Build strong relationship with business partners and use this to positively influence the brand manager in their day to day management of the operations
-Develop a foundation styles strategy specific to each market while considering territory sales trends
-Monitor inventory to ensure franchisees reach desired sell-through and that inventory levels satisfy the needs of the business
-Initiates the seasonal promotional plan
-Works in collaboration with planning, marketing and sales and operations functions to drive cross-functional initiatives
-Performs weekly product analysis to gain insights on sales trends, missed opportunity and how to evolve assortment going forward
-Follow-up on all orders placed to ensure system information reflects desired buys
-Performs market research through visit in stores and on-line research and action key learnings and strategies related to said market research
Profil recherché
To perform in this role the candidate has to possess strong business acumen and good understanding of the retail environment. The following skills are necessary for him/her to perform in this position: analytical skills, communication skills (written and oral), reporting skills, inter-personal skills, attention to detail and an eye for product.
The ideal candidate would have between 2-5 years' experience in a buying role in the fashion industry (O&O, franchise, wholesale). Experience in distribution, planning, logistics, finance, accounting is an asset. The candidate has to be willing to travel to visit partners within Europe.
We work in a team environment therefore buyers have to be able to collaborate with their peers within the buying function but also with other departments such as planning, distribution, marketing, sales & operations.
In this role the buyer is expected to act autonomously therefore we need candidates with problem solving attitude, fast and autonomous learning capabilities, leadership, ability to handle pressure and strong time-management skills.
The buyer has to have a passion for fashion and has to understand how this translate into the footwear industry.
Good knowledge of excel is necessary to operate in this role.
The candidate has to be comfortable to express him/herself in English both written and orally.
Specifically for the Ecommerce buyer position, past experience in this field is required.
Contact
Human Resources