e-Business Development Manager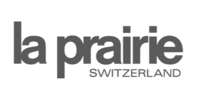 www.laprairie.com
Description de l'entreprise
La Prairie is the leader in luxury skincare, present in 90 countries around the world. Synonymous not only with luxury, the La Prairie name evokes innovation, performance, high-touch service and Swissness - the purity, precision and excellence inherent to the extraordinary land that saw the brand's inception in 1978. La Prairie endeavors to fulfill a quest for timeless beauty through the highest standards of advanced technology combined with exquisite formulations and elegant packaging — elevating science to art.
Description du poste
The E-Business Development Manager in this cross functional role is in charge of the evaluation, planning and implementation for new e-business opportunities such as: set up of new e-com sites, market expansion, new digital features to support the online services and sales, optimization of the backend systems, with the purpose to deliver customer service excellence for the brand in digital world. A multidisciplinary role that coordinates global and local requirements to ensure and execute all new sites and features releases in plan for the year.


Your Responsibilities
•Responsible for the effective running and managing operational projects planned in the year for the ecommerce or brand sites websites. Such as new markets opening, service tools, processes and procedures.
•Responsible for evaluating the feasibility of the step for an e-com site or new market, undertaking the assessment locally in the market of interest
•Key partner for cross-functional teams including customer service, warehouse operations, logistics, loss prevention, retail operations and digital IT, working together to deliver excellent customer experiences.
•Responsible to ensure the execution of a contract, working closely with legal to review and finalize contracts with local vendors.
•Key partner for 3rd party vendors, ensuring smooth and productive working relationships and processes.
•Managing and optimizing new features post-launch - identifying new opportunities.
•Supporting projects with UAT where required, ensuring accuracy and that all timelines are met.
•Reporting to support project requirements or improvement
•Managing documentation for all operations processes and ensuring this is up-to-date and maintained.
Profil recherché
Your Profile
Experience in the luxury industry ( = must have)
7 years minimum of digital and e-commerce experience
Degree or MBA in the related field(s) of focus
Experience in similar positions: Digital Operations and Trading and proven experience of market or e-cm site expansions
Deep knowledge of ecommerce architecture, systems, integrations & processes
Strong project management skills and knowledge of supporting tools (such as: Confluence and Jira)
Salesforce Commerce Cloud experience is a plus
Strong communication skills as well able to negotiate with stakeholders
High interest in living in Switzerland and in a multi-cultural environment
Excellent written and verbal English skills, and any other language is a plus
Willing to travel extensively (30%)
We look forward to receiving your application!