Digital Art Director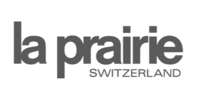 www.laprairie.com
Pays :

Suisse

Région :

Ville :

ZÜRICH
Catégorie :

Type de contrat :

Type d'emploi :

Plein temps

Expériences :

5 à 10 ans

Langue :

Anglais(Courant)
Description de l'entreprise
La Prairie is the leader in luxury skincare, present in 90 countries around the world. Synonymous not only with luxury, the La Prairie name evokes innovation, performance, high-touch service and Swissness - the purity, precision and excellence inherent to the extraordinary land that saw the brand's inception in 1978. La Prairie endeavors to fulfill a quest for timeless beauty through the highest standards of advanced technology combined with exquisite formulations and elegant packaging — elevating science to art.
Description du poste
Role purpose:
•Art Directs and Designs digital creative campaigns and 360 materials in support of overall creative strategy, direction and vision.
•Develops full array of collateral/creative assets for brand/new or existing products, as per the marketing strategy and calendar.
•Ensures overall styling and design parameters are adhered to.



Main accountabilities:
•Assists Global Creative Director in developing new creative concepts on all digital platforms.
•Creates engaging, cutting-edge collaterals across the whole digital spectrum.
•Art Directs website (homepage, collection pages, products pages, brand pages…), newsletters and social platforms (Instagram, FB, WeChat), in relation with the Digital and CRM departments
•Work with CRM and Digital to conduct a year planning for digital activities
•Work with the Copy director to find the right tone of voice on Digital
•Decline and adapt the launches Art direction in relation with the SAD
•Work with the AD to develop digital campaigns
•Infuse creativity for the roll out of digital campaigns
•Take digital briefs for special digital events and develop the ad-hoc tools (Valentine s day, mother's day, woman s day…)
•Animate content creating short videos / animations based on the content developed by the SAD
•Direct creative partners or agencies to develop content
•In charge of the delivery of the creative assets for all the digital platforms
Profil recherché
Your Profile:
5 years minimum in a similar position.
Mastery of Adobe Creative Suite + After effect, Premiere
Strong knowledge and experience of the digital world (social media, media, platforms, tools…)
High sensibility to images creation, graphic design, video, and arts
Knowledge and experience of the luxury industry
Understanding and knowledge of digital interface design processes and technologies
Strong project management and organizational skills
High interest in living in Switzerland and in a multi-cultural environment
Communication and negotiation skills
Video editing skills are a plus
We look forward to receiving your application!