Assistant Area Manager - Maje Zurich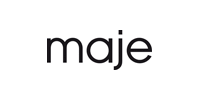 fr.maje.com/
Description de l'entreprise
Maje is the chic Parisian label founded by designer Judith Milgrom in 1998, which is renowned for its culture and uniqueness. Maje stands for the initials of Judith's loved ones and was createdd for a woman who is a lover of glamourous and feminine fashion.

www.maje.com
Description du poste
Maje is looking for an Assistant Area Manager in Zurich for July. You will be therefore entrusted with the following activities as direct manager at your specific point of sale and as manager of the Store Managers for the other points of sale:



Management:

You will participate in and oversees all "non-sales" activities related to the organization and operation of the point of sale:

Point of sale management and visual merchandising:

·Maintain a clean and attractive point of sale

·Implement visual merchandising guidelines and sales actions according to instructions

Stock management:

· Receive and check receipt of deliveries

· Store and supervise storage of products on the shop floor and in the stockroom

·Implement the shrinkage management procedures (anti-theft tagging of items), monitor general compliance with the security instructions, and monitor and have staff monitor the merchandise to prevent theft

· Organise stock-takes

· Monitor stock levels and replenishment and the shrinkage rate

HR and staff management:

· Head up the recruitment of staff for the team

· Ensure compliance with labour law at the points of sale (follow-up of contracts and amendments, working hours, safety, displays, staff register, etc.).

· Draw up or check team rotas and manage working hours via the GTA system

· Identify and manage internal conflicts with the help of the Area Manager

Administrative organisation:

· Ensure compliance with accounting procedures

· Check that discounts are correctly applied

· Check the cash registers and the safe (float, cheques, issuing of credit notes, etc.)

· Handle the bank deposits

· Assign keys and ensure point-of-sale security measures



Leadership:

- Be the leading ambassador of the brand and demonstrate exemplary conduct at all times

- Pass on knowledge and know-how to the team by means of information meetings and training actions

- Motivate and stimulate his/her team based on common goals for commercial development

- Practical skills and leadership skills: apply and ensure compliance with internal procedures and defined action plans

- Coordinate and monitor the activities of employees



Sales:

- Develop turnover: identify and address customer needs, advise customers on appropriate product ranges and collections, handle transactions and develop customer loyalty

- Draw up and implement action plans with the aim of developing the activity of the points of sale

- Ensure the quality of the customer service provided at the points of sale

- Convey and guarantee the high-end image of the brand at the point of sale

- Contribute to cross-channel development: greet customers, generate additional sales, etc.

- Monitor the sales indicators of his/her team and perform business launches
Profil recherché
You are passionate about fashion and are knowledgeable of fashion trends. You are committed, energetic, enjoy working in a team and you are at ease with providing expert style advice to a demanding customer base.

You have the ability to develop strong relationships both with customers and internally with the Area Manager, Head Office and your team. Due to the international nature of our business, you speak German, and English, knowledge of French would be a plus.

If you wish to join an international luxury fashion group with great career opportunities then we look forward to hearing from you!