Tecnico IT Junior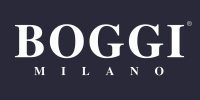 0041763917870
www.boggi.com
Pays :

Suisse

Région :

Ville :

MENDRISIO
Catégorie :

Type de contrat :

Type d'emploi :

Plein temps

Expériences :

Etudiant

Langue :

Italien(Courant)
Description de l'entreprise
Since 1939, Boggi Milano plans and designs contemporary men's fashion with a unique style. References from the past and visions of the future generate the elegance of the present.
Being contemporary and feeling at ease in every situation. This is what are aiming at and achieve men who choose to share Boggi's sober taste, made of precious balance and bound to highlight the quiet strength of normality, expressing without ever exceeding.
Boggi Milano is now present in the European, Asian and Emirates markets with over 135 stores in more than 28 countries, confirming the worldwide success of the brand's Made in Italy exports, equated with elegance and quality.
The winning formula for this success is the combination of dynamism, determination, passion and energy, that are the main ingredients of the worldwide retail expansion strategy.
Values shared by all the people who are part of Boggi Milano world. A Company that constantly grows that is always looking for determined and passionate people who want achieve their goals and their objectives.
Description du poste
Tecnico IT Junior (Datacenter, networking and OS)

La nostra società è alla ricerca di una figura corrispondente al ruolo di Sistemista IT Junior. Nello specifico tale figura deve dimostrare dimestichezza nell'ambito Hardware e Software e un'elevata attitudine su ogni sfumatura tecnologica.
Profil recherché
Il candidato deve possedere una buona capacità di apprendimento sulle varie tecnologie in ambito internet, DNS, mail, TCP/IP e network file system.

Fondamentale una comprovata pratica nel fornire supporto e risoluzione ai problemi sia a personale tecnico che utenti finali.

Gli ambiti di lavoro ove avere conoscenza e/o apprendere sono:

Infrastrutture hardware client e server
Remote access (RDP)
Ottima conoscenza di Windows OS
Gestione di Microsoft Active Directory
Conoscenza di Windows Server e Networking
VMWare
Firewalling
Altri compiti:

Installazione, manutenzione e supporto per l'equipaggiamento IT, includendo ma non limitandosi a:
PC e portatili
Stampanti e scanner
Manutenzione Workstation
Cablaggio
Requisiti graditi non indispensabili:

Database (SQL, plSQL or T-SQL)
Sviluppo (C#, Javascript, jQuery)
Formazione:

Diploma, Laurea breve o magistrale in Informatica o Ingegneria Informatica

Esperienza professionale:

2-3 anni di esperienza.

Lingue:

Italino C2, Inglese B2.

Abilità personali:

Facile adattamento allo sviluppo di differenti progetti, ambienti e tecnologie.
Disponibilità a viaggiare per sovraintendere attività in loco
Essere parte attiva del gruppo, desideroso di confronti continui sul lavoro.
Interessato alla best practices nello sviluppo software
Mentalmente proiettato ad un constante miglioramento in tutte le attività riferenti il proprio lavoro.

Job Type: Full-time
Contact
Beatrice Maderna