Team Lead Buying Manager – Sports (Berlin)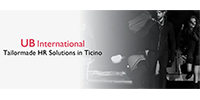 via Ginevra 5; 6900 Lugano, Switzerland
www.ubinternational.ch
Description de l'entreprise
We are UB International, a boutique executive search firm specialized in fashion and luxury goods.

The company was founded in 2013 by Uta Bonacker Regazzoni, who previously was Head of HR in HugoBoss, HR Director Supply Chain Ermenegildo Zegna and VP HR Guess EMEA.

Our HQ is in Lugano near Milano, with branches in Zürich, Zug, Bologna, Antwerpen and London. Our team consists of seven executive consultants, each from management backgrounds within fashion.
We operate on an international scale, working with important global fashion and luxury goods brands.
Description du poste
Our client, one of the biggest on-line Retailers, asked us for support with this search.
As a Buying Manager – Sports you will be responsible for creating a clearly defined assortment strategy and taking ownership for its execution. You plan and manage the brands and products within your customer segment and are responsible for your team of buyers and assistants.
your tasks:

You will manage the performance of the Sports assortment, working cross functionally to drive sales and maximize profit through leading your team
You will drive the department to hit key in-season KPIs, irrespective of fluctuating trends
You will be a market expert within menswear, with a European view of the latest trends
You will drive the creative direction for your department, sourcing new brands and products, whilst negotiating the best terms for Zalando
You will develop relationships with existing brands and partners, analyzing performance and making recommendations
Partnering with the merchandise team you plan the budgets and OTB, monitoring and reviewing in season
You will analyze trading patterns and react quickly to unplanned fluctuations together with the merchandising team
You will guide your team on strategic concepts and measures that can advance your department as a whole
You will help identifying promotional/marketing opportunities together with the Marketing/Country teams
You will lead and develop a strong team, identifying individual training needs and encouraging teamwork, with a focus on growing future talent
You will be jointly responsible for recruiting new employees, carrying out interviews and making HR decisions within your team
You will forge strong cross category and inter departmental relationships, supporting amongst others our zLabels and Partner Programme team
Profil recherché
Background: ideally multi-brand apparel buying experience on a senior or Team Lead level. At least some experience buying Sports brands, as they are very particular in terms of how the are managed. We don't need a 100% Sports person, but with some experience in this field is a must. Some leadership experience is required as well, as the team at Sports is around 15-20 ppl including both direct and indirect reports.
The role is familiar territory as you already have several years experience as a Buying Manager/Team Lead in multi-brand fashion buying, with a passion and flair for the product
You have a proven track record in leading and developing a team and possess the ability to influence and motivate those around you
You're comfortable with numbers and interpreting data to make strategic decisions
You get straight to the heart of important information
You love keeping in close touch with colleagues and partners, and you stay cool, calm and collected even when the going gets tough
Negotiation is in your blood, and you always cut a compelling figure when communicating with suppliers
You are proactive, react quickly to changes and always keep the strategic goals in mind
You have experience in managing large multi-brand departments, ideally for a department store or for a fashion eCommerce store
You are experienced driving development projects, ideally at a consultancy level
You have excellent written and spoken English
company culture:
Recipe for success: think big and act fast. What you're doing today will affect millions of customers tomorrow. You have the chance to work on the world's best online fashion experience in a rapidly growing international company. What else?:
Boredom doesn't get a look in here! You will find a working environment where something new happens every day
An international team of experts to inspire and support you
Coaching and training opportunities to boost your potential and expand your career
A corporate culture where your skills are judged only by your results – our motto: Every Day is a Casual Friday
Colleagues who not only work well together, but also have lots of fun
Show us that you are an excellent team player, able to work under pressure and that you have the capacity to focus on key issues without losing global overview of projects. Thanks to your interpersonal and communication skills, you are recognized as an excellent business partner and colleague. If you think that your proactive behavior, your rigor, your reliability, your enthusiasm will enable you to contribute to our and your success, please apply in English.
Kindly understand that we will only take into consideration and reply to applications that match the job requirements.
Place of work:
Berlin
Contact
Uta Bonacker