Retail Manager Luxury Mall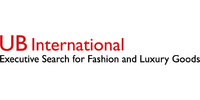 via Ginevra 5; 6900 Lugano, Switzerland
www.ubinternational.ch
Description de l'entreprise
We are UB International, a boutique executive search firm specialized in fashion and luxury goods.

The company was founded in 2013 by Uta Bonacker Regazzoni, who previously was Head of HR in HugoBoss, HR Director Supply Chain Ermenegildo Zegna and VP HR Guess EMEA.

Our HQ is in Lugano near Milano, with branches in Zürich, Zug, Bologna and London. Our team consists of seven executive consultants, each from management backgrounds within fashion.
We operate on an international scale, working with important global fashion and luxury goods brands.
Description du poste
Position Summary

The retail manager will align all operational activities and retail initiatives with the
centre to achieve set sales target and ensure an outstanding customer experience.

Key Responsibilities
•Together with your team establish and develop strong relationships with the tenants to ensure their daily
operational performance achieves set targets.
• Monitor and analyse sales/density of stores on a regular basis.
• Help to identify areas for improvement and sales increase by assisting and
providing guidelines to store managers on profitable in-store presentation,
customer service and ways of working.
• Champion CRM with brands and make it an integral part of how VIA Outlets
does business. Take an active role in signing additional brands continuously.
• Liaise effectively with leasing, marketing and facility departments in order to
achieve the highest level of customer satisfaction.
• Work within the retail and marketing teams building retail calendars, providing
key relevant information to effectively support the overall business.
• Develop the annual retail budget; track actuals against budget on monthly basis.
Develop action plans to meet budget.
• Close cooperation with legal and leasing departments to ensure brands are
meeting contractual requirements.
• Coordinate and manage tenant mystery shopper programme and provide
analysis, output and action plans to store managers and brand headquarters.
• Track local retail and outlet market trends.
Profil recherché

Skills
• Proven experience in fashion retail industry, ideally within a department store.
• Clear analytical capabilities, structured approach, and an eye for detail.
• Ability to work well across all levels within the business and with all tenants.
• A customer focused approach with an innate understanding of quality service.
• Fluent in English and local centre language, any other language beneficial.

Place of work: Northern Switzerland
Contact
Uta Bonacker Regazzoni