International Marketing Coordinator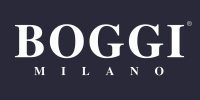 0041763917870
www-boggi.com
Description de l'entreprise
Since 1939, Boggi Milano plans and designs contemporary men's fashion with a unique style. References from the past and visions of the future generate the elegance of the present.
Being contemporary and feeling at ease in every situation. This is what are aiming at and achieve men who choose to share Boggi's sober taste, made of precious balance and bound to highlight the quiet strength of normality, expressing without ever exceeding.
Boggi Milano is now present in the European, Asian and Emirates markets with over 135 stores in more than 28 countries, confirming the worldwide success of the brand's Made in Italy exports, equated with elegance and quality.
The winning formula for this success is the combination of dynamism, determination, passion and energy, that are the main ingredients of the worldwide retail expansion strategy.
Values shared by all the people who are part of Boggi Milano world. A Company that constantly grows that is always looking for determined and passionate people who want achieve their goals and their objectives.
Description du poste
BOGGI MILANO, a leader in the Menswear Segment, is looking for a INTERNATIONAL MARKETING COORDINATOR.

The INTERNATIONAL MARKETING COORDINATOR will be the transmission belt between the Chief Marketing Officer and HQ and the local Countries with a focus on the implementation of HQ guidelines in the local markets.
Profil recherché
The ideal candidate will possess at least 3 years in a similar role having operated globally for similar Premium Brands and having preferably grown through the ranks of Fashion Retail.

Reporting directly to the Chief Marketing Officer this role will help the CEO to lead the Brand's marketing function and helps achieving global and regional business goals.
The candidate will help the CMO to conceive and manage all Brand's marketing strategies, guiding senior management on the right path .

The ideal candidate must possess :

• Marketing or Business Degree; Bachelor / Master level
• At least 3 years experience in marketing and business functions that requires strategic planning and execution
• Outstanding communication capabilities, being able to convey ideas and information in a way to engage the audience and help retaining key contents
• Cultural ability to leverage on diversity making the best possible use of capabilities, insights and ideas of different people and backgrounds
• Strong adaptability in maintaining effectiveness throughout possible shifts in the retailing environment
• Result driven mind-set fixing high goals for personal and team accomplishments
• Great team player ability, being able to work and cooperate effectively with others, may they be the candidate's team or other lines of the company
• Specific advanced knowledge of Social media and CRM programs management
• Ability to work with creative counterparts to develop succesful communication and PR campaigns

These unique capabilities will enable the candidate to help CMO and Marketing team to:

• Envision and implement efficiently a long term Marketing plan for the Brand being held fully accountable for the related budget for its whole duration
• Create, develop and implement Marketing programs (including campaigns, events, digital marketing, and PR) that are innovative, creative and demonstrate ROI with focus on increasing Retail KPIs including traffic, conversion, UPT, Cross Selling, and database acquisition
• Develop and manage a global customer centric marketing strategy following an Omni-channel approach
• Oversee Marketing Department budgets for all events & promotional marketing programs creating sponsorships as well as events during Fashion Weeks and international fairs
• Develop annual budget proposals and expenditure allocation considering priorities of the plan, regularly analysing and reviewing such allocation to ensure that results are achieved efficiently
• Monitor and report budget on a monthly basis being able to readily identify expenditure, with commitment in following planned statuses at all times
• Work closely with product management team to define marketing materials and programs
• Manage social media presence and direct programs to improve social media reputation and recognition
• Develops and delivers as well internal marketing and communications strategies for the benefit of the whole organisation
• Undertake continuous analysis of competitive environment and consumer trends reporting such trends periodically to the Executive Committee


Willing to travel when needed the candidate will possess excellent written and verbal communication skills in both Italian and English (A third language will be a welcome plus).

All qualified applicants will receive consideration for employment without regard to race, colour, religion, sex and national origin.

Contact
Beatrice Maderna