Finance Manager, Luxury Outlet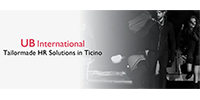 via Ginevra 5; 6900 Lugano, Switzerland
www.ubinternational.ch
Pays :

Suisse

Région :

Ville :

CHUR
Catégorie :

Type de contrat :

Type d'emploi :

Plein temps

Votre expérience :

Plus de 10 ans

Langue :

Anglais(Courant)
Description de l'entreprise
We are UB International, a boutique executive search firm specialized in fashion and luxury goods.

The company was founded in 2013 by Uta Bonacker Regazzoni, who previously was Head of HR in HugoBoss, HR Director Supply Chain Ermenegildo Zegna and VP HR Guess EMEA.

Our HQ is in Lugano near Milano, with branches in Zürich, Zug, Bologna and London. Our team consists of seven executive consultants, each from management backgrounds within fashion.
We operate on an international scale, working with important global fashion and luxury goods brands.
Description du poste
Finance Manager (Luxury Outlet)

Reports To:Center Director & Business Director

Supervises:External accounting provider

Summary:

The role of the Finance Manger will have overall control and responsibility for all financial aspects of company strategy and is expected to analyse figures and implement recommendations based on these findings. Working with various departments to help them plan and manage their own budgets.

Working in close collaboration with Business Director and Center Director will have full responsibility for financial and management accounting for the Luxury Fashion Outlet.

Management responsibility:

External accounting provider
Main Responsibilities:

Implementation of control procedures and enforcement of these controls
Sales and income analyses and reporting
Monthly reports, Quarterly and Annual reports
Monthly results, quarterly management accounts and year-end accounting
Budget and long-term forecast preparation
Close monitoring and reporting of actual spend against budget and liaison with budget-holders to understand and explain variances
Management of Brand invoicing, assiduous monitoring and follow-up of debtors
TIs/Capex/development cost control
Ad hoc advice on accounting and tax issues
Participation in supervisory meetings and in day-to-day management of the LFO
Lease agreement review
Profil recherché
Specific Skills:
Profound understanding of Swiss financial and regulatory issues
Thorough understanding of retail and strong commercial awareness
First class communication skills. The ability to be able to communicate and relay ideas and/or relevant arguments convincingly and comprehensibly in an international environment to both accountants and non-accountants is crucial
Project management and coordination skills
Highly numerate with strong controller skills (regular target/performance comparisons including cost controls, etc.)
Qualified accountant
Solid and broad accounting experience.
Extensive knowledge of Microsoft Excel.
Able to work to deadlines.
Able to work individually or as part of a team.
Ability to work under pressure.
fluency in German and English a must.
Personal characteristics:
Entrepreneurial spirit with a commercial mindset
Ability to work autonomously as well as to within a group/team structure
Problem solver and capable of making clear decisions
Strategic thinker who is far-sighted and process-oriented with excellent analytical sills paired with natural creativity
Able to work under pressure and to tight deadlines
Highly flexible and open-minded
Fluent in English and German
Place of work
: Graubünden
Recommandations
German
Contact
Uta Bonacker Regazzoni