Digital Merchandiser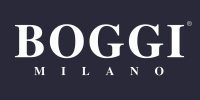 0041763917870
www.boggi.com
Pays :

Suisse

Région :

Ville :

MENDRISIO
Catégorie :

Type de contrat :

Type d'emploi :

Plein temps

Expériences :

Etudiant

Langue :

Anglais(Bon niveau)
Description de l'entreprise
Since 1939, Boggi Milano plans and designs contemporary men's fashion with a unique style. References from the past and visions of the future generate the elegance of the present.
Being contemporary and feeling at ease in every situation. This is what are aiming at and achieve men who choose to share Boggi's sober taste, made of precious balance and bound to highlight the quiet strength of normality, expressing without ever exceeding.
Boggi Milano is now present in the European, Asian and Emirates markets with over 135 stores in more than 28 countries, confirming the worldwide success of the brand's Made in Italy exports, equated with elegance and quality.
The winning formula for this success is the combination of dynamism, determination, passion and energy, that are the main ingredients of the worldwide retail expansion strategy.
Values shared by all the people who are part of Boggi Milano world. A Company that constantly grows that is always looking for determined and passionate people who want achieve their goals and their objectives.
Description du poste
Digital Merchandiser (Mendrisio/Milano)

The Merchandising team fulfills a pivotal function between th Retail channels ,Design and Product Development, Planning & Supply Chain.
The Merchandising team manages collection KPI's by creating the range plans for the different seasonalities, setting both sales and margin targets and is closely involved together with Design and Product Development in building appropriate collections true to the Brand identity, in tune with market developments and latest trends.
Cooperates with bot Retail and Omnichannel team to improve customer journey online and offline.

About the Role

The Digital Merchandiser will merchandise the online store, collaborate with internal and external partners. Maximize sales performance by identifying opportunities through analytical data and manage our category and product placements on the website while optimizing customer experience.
The nature of the work is focused on buying, presenting and merchandising product to consumers via Boggi.com and related newsletters and activities. You will be part of the team responsible for collecting Boggi consumer insights, creating seasonal assortments, working through seasonal buys, and everything through to the presentation on site to consumers.

Main tasks:
Contribute to seasonal assortments through geography insights
Action to ensure the correct products are online at the right time to meet seasonal, strategic, and marketing goals.
Maintain optimal on site merchandising to maximize Digital KPIs and conversion
Ensuring that digital merchandising plans are communicated with appropriate levels of information among key internal stakeholders.
Responsible for the newsletter look and feel, content and related promotion calendar
Developing best practices and processes with the Merchandising / Design / Marketing/ Operations teams.
Applying consumer insight findings to deliver the regional merchandising strategy for defined key markets.
Working to optimise the product release and promotional schedule for defined key markets, addressing budget risks and opportunities
Manage the Creative Studio team to ensure that channel execution is compliant with brand and design principles.
Profil recherché
Skills & Experience :
Experience in ecommerce, preferably in a merchandising or trading role.
Able to demonstrate a record of results driven merchandising, trading, and marketing skills.
Able to demonstrate familiarity applying data and analysis to the commercial decision making process.
Well organized and process driven with a strong eye for detail.
Able to demonstrate strong team working skills and an ability to influence others.
Must display enthusiasm for driving change and be able to demonstrate an entrepreneurial approach
Contact
Beatrice Maderna